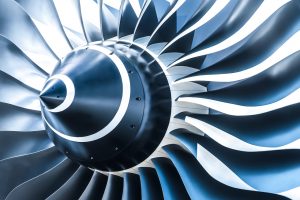 Production of cast metal parts in a range of metals and alloys. Primarily for nickel, cobalt, titanium and aluminium based alloys. Used in aerospace, power, automotive, sports and medical industries worldwide. Vacuum Induction Melting (VIM) or Air Melting (AM) of complex castings producing near net shape parts, followed by surface finishing and heat treatment to final specifications.

Anderman Industrial Ceramics has developed close working relationships with international investment casting facilities and also major vacuum furnace OEM's. Our goal is to supply cost effective quality product solutions that enhance the integrity of our customers operation and final product quality in terms of impurity free metal composition.

Anderman supplies a range of key products for investment casting These products focus on molten metal containment and subsequent liquid distribution. Products include, but not limited to, melting crucibles, tundishes, ceramic cores, ceramic pour cups, filters, furnace construction materials, fuel injection nozzles and lances.

Additional to alloy product forming is the need to further heat treat (annealing) the finished parts. In this area of production Anderman supplies an extensive range of technical ceramics used in kiln furniture and product support, usually under vacuum. Products are typically made from alumina or boron nitride.
Products