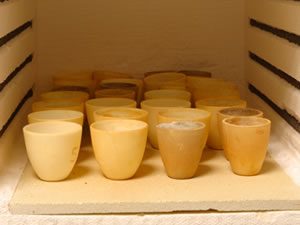 Chemical resistant materials applications for ceramics often involve a thermal and/or mechanical element. Processing chemicals often involves high temperature. Pumping oil requires a mechanical resistance to ware.
Ceramics have proved to be extremely successful materials for handling solid, liquid and gaseous substances that have adverse effects on other materials.
Typical industries using ceramic products in chemical resistant materials applications include;-
Oil & Gas
Chemical
Water
Medical
Automotive
Scientific
Mining
Advantages of chemical resistant ceramics
Resistant to chemical attack
Ability not to react or effect the chemicals
Bio-compatibility
Dimensional stability 
Wear resistant
High surface quality
It is important to consider that products are often subjected to other considerations other than just Chemical. For example crucibles used to process substances are subject to high temperature and need to resist ware.
We supply many parts for mechanical applications. Some are standard products used by many customers and others are bespoke products to meet specific requirements.
Typical ceramic products for chemical applications
Catalyst supports
Pump components
Ferrules