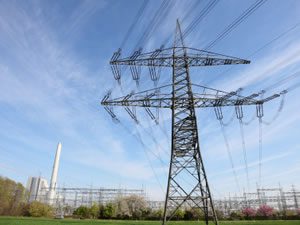 The use of technical ceramics in electrical industry applications is relatively modern starting around 1850, continuing with power distribution and telecoms through to the computer era.
Today ceramics provide many important components from the simple fuse body to the sub-straight on which the modern computer chip is printed.
Typical industries using ceramic products in electrical applications include:
Temperature measurement
Power distribution
Heating and lighting
Electrical insulation
Medical equipment/Scanners
Electronics
Solar
Advantages of ceramics
Ability to be formed into complex shapes
Good electrical insulation
Low dielectric losses
Today there are a vast range of materials suitable for electrical applications. Material selection together with the way the part is formed are both critical to the success of the part in the application.
It is important to consider that products are often subjected to other considerations than just electrical. For example in the temperature measurement industry the product needs to withstand high temperature but must also provide electrical insulation.
We supply many parts for electrical applications. Some are standard products used by many customers and others are bespoke products to meet specific requirements.
Typical ceramic products for electrical applications:
Substrates
Element support tubes
Fish spine beads
Lead through tubes
Quartz heater tubes