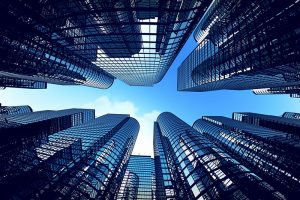 Anderman Ceramics together with our manufacturing Partners have developed a large range of materials to service the Glass market and we are prepared to offer the glass industry the best solutions in refractories.
We are able to deliver a wide range of fired, monolithic and precast products for ceramics, metals, chemical and Glass Industry.
Besides the ability to supply customised complex shapes for critical applications, we can also offer technical expertise and application engineering support that is customised to suit the varied needs of different user industries.
Refractories for Regenerator
Our supply Partners have been pioneering the use of high purity refractories based on Fused Mullite for regenerators for more than forty years.
Today we offer a wide range of Mullite /Andalusite, Aluminium and Zirconia, based refractories which exhibits high stability, high thermal shock resistance, low thermal expansion and high refractoriness.
In addition to above characteristics our Fused Mullite based refractory material, demonstrates excellent creep resistance and alkali resistance, which is an important factor for attaining longer campaign life in excess of 10 years.
Port neck arches have given life of more than two campaigns in container glass furnace and hence can be considered as a cost effective substitute for volume AZS Fusion Cast Refractories for this area.
Refractories for Melter
We have a range of products that are recommended for sub paving and melter superstruture . These refractories being made with high purity zircon minerals exhibit high refractories, chemical stability, load bearing capacity and corrosion resistance against molten glass. We supply a range of products made out of high purity fused grains for areas that encounter alkaline vapour attack and thermal shock.
For furnaces having temperatures exceeding 1650 C in the melter crown, fused mullite based refractory is recommended for its low creep and chemical stability.
Refractories for Distributor & Forehearth
For Distributor and Forehearth covers, we have developed refractories with good resistance against alkaline vapour, very good thermal shock resistance and low creep.
High stability
High thermal shock resistance
Low thermal expansion and high refractoriness
Chemical stability
Corrosion resistance
Applications
Advantages
Precision Shape
High quality materials
Advanced manufacturing techniques
Consistent properties