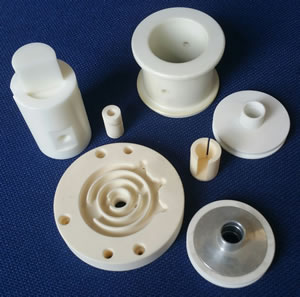 Anderman ceramics is able to supply a wide range of machined industrial ceramics in a wide variety of ceramic materials from machining blanks to formed shapes.
Machining of ceramics enables precision components with very tight tolerances to be achieved. Superb levels of surface finish are also possible. Depending on business requirement this process enables everything from prototype work to mass production to be undertaken.
There are basically 2 types of ceramic machining offered by Anderman Ceramics and the selection will depend on the final requirement.