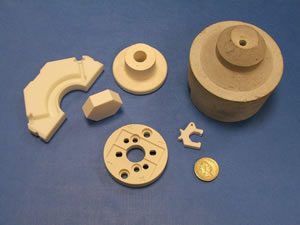 We are specialists in formed and pressed ceramics and industrial ceramic shapes and have a network of high quality partners, giving us the ability to utilise the ideal forming process for the required business need and application.
Formed ceramics are ideal for applications that require repeatable quality / dimensions such as simple or complex shapes, thermal or electrical isolating requirements or chemical resistance.
Forming of ceramic materials into shapes can be achieved by a variety of methods, including slip casting, injection moulding, isostatic and mechanical pressing.