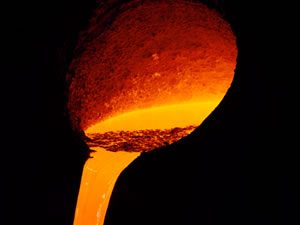 The use of technical ceramics in thermal applications where high temperature materials are required, was first established many thousands of years ago with the development of clay pots for cooking and later for the melting of the first metals.
As technology developed the number of uses has increased as has the number of different ceramics in order to meet the requirements.
Typical industries using ceramic products in high temperature applications include :-
Temperature measurement
Molten metal
Heat treatment
Ceramic Manufacture
Power Generation
Glass
Today there are a vast range of materials suitable for high temperature insulation applications. Material selection together with the way the part is formed are critical to the success of the part in the application.
It is important that the following are taken into consideration when designing for high temperature applications:-
Maximum/minimum Temperatures
Rate of temperature change (Thermal shock)
Materials in contact with the ceramic
Mechanical, insulation or electrical requirements at temperature