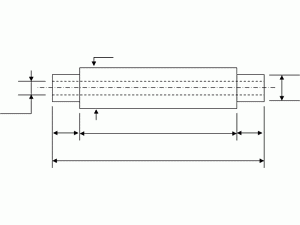 We are able to supply custom ceramic tubes, tailored to your design requirements and specifications simply by sending us your drawing.
We are able to offer alternate diameters to those tubes listed as standard. 
Price premium and minimum order quantity may be added dependent on the specification and quantity. 
It is also possible to offer ceramic tubes from both the standard range and custom ceramic tube sizes with the following features.
Angle cut ends
Grooves on the outside
Precision machined end sections
Glazed outer diameter and/or ends
Holes drilled through the body
Slots
Machined features
Available in a range of materials
Special sizes on request
Machined features
Applications
Materials
Please enquire about our range of materials